You are here:
Home
| Hospitality Catering
Hospitality Catering
Hospitality Catering
What we offer:
We can provide catering services to meet your organisation's needs, catering for small and large events including:
tea/coffee/biscuits
breakfast meetings (continental/traditional english)
light buffet lunches (bespoke menus to meet your personal taste and budget)
function catering (to meet your personal taste and budget)
trolley service for large office accommodation
deliver a personalised waiting on service
assistance with choosing suitable venues.
We will discuss and plan your exact requirements and offer a wide range of hot and cold food to suit you.
We also run a delivery service and can provide staff if required for any function.
Why choose us?
All of our employees have a wealth of experience within the commercial catering industry enabling them to meet all requirements.
We are an accredited training centre and we train our own employees in Food Hygiene and CIEH standard (Chartered Institute of Environmental Health).
All of our Commercial premises have a 5 star Food Standard Rating.
We are able to provide an individual service to meet customer needs – any function can be catered for including light lunches, evening events, weddings, funerals and children's parties.
Charges
Prices will depend on individual requirements. Quotations can be provided on request.
Customer feedback
"The catering service provided by Telford & Wrekin Catering Service was excellent. We have used the catering service for the last four years for our Summer and Christmas functions."
Dawley Parish Hamlets.
Recent news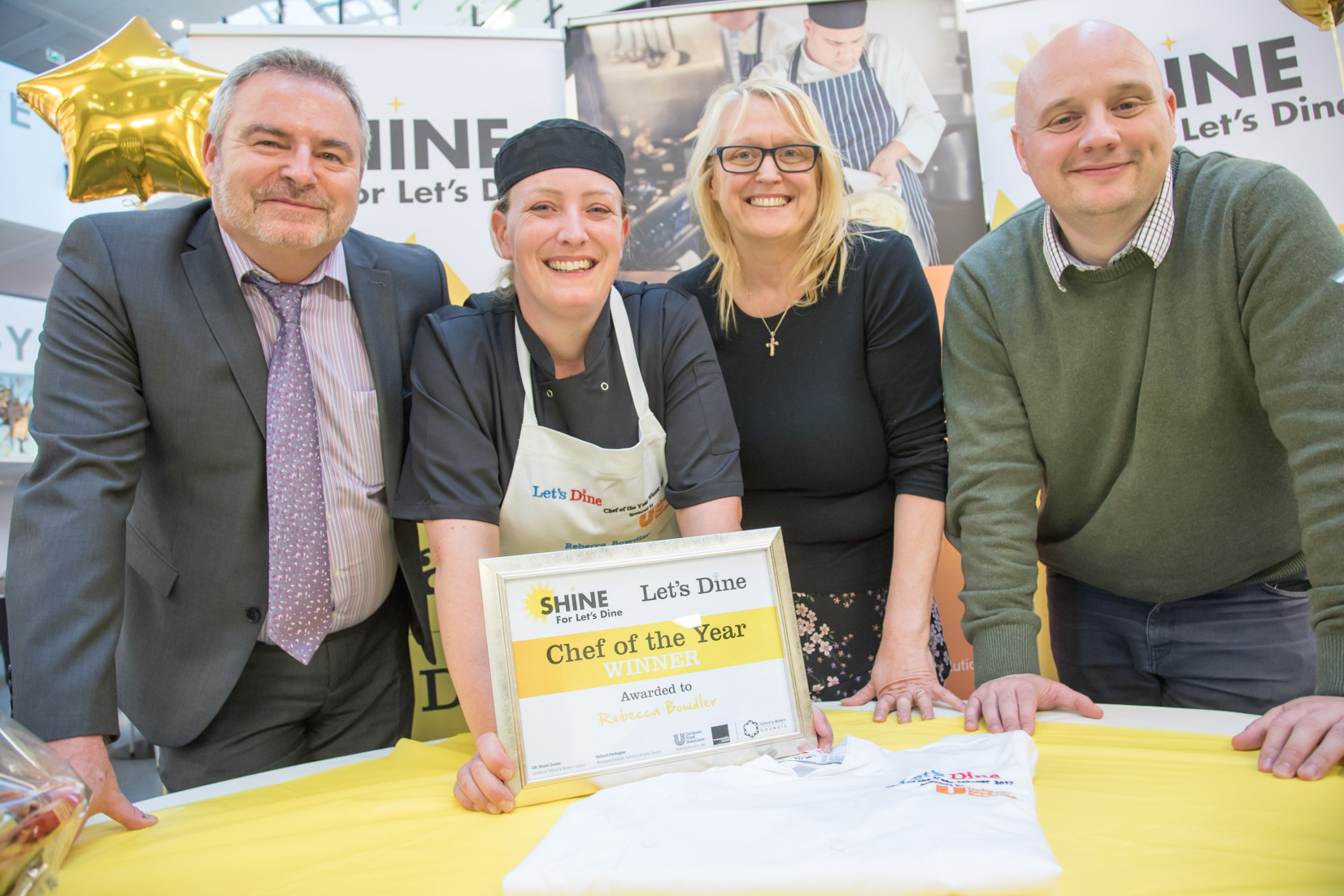 Let's Dine recently awarded their first Chef of the Year to Rebecca Bowdler after three competitive stages of entry and judging. The award aims to showcase the talent and skill base of catering employees. Over the course of the year, Rebecca will be helping Let's Dine develop nutritional menus offered across the service – watch this space!