You are here:
Home
| Property and Building Design (part of the biT Group)
Property and Building Design (part of the biT Group)
Property and Building Design (part of the biT Group)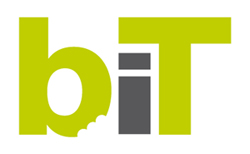 We offer a range of building related services to schools, parish councils, charity organisations and other commercial properties to support clients and users in delivering building projects and carrying out maintenance activities.
The aim of the service that we provide is to take away the day to day responsibility from our clients, for buildings and their maintenance, to enable them to concentrate on their main function, whilst ensuring that their buildings are repaired, modified and maintained correctly within all relevant legislation.
Buildings and the services within them are becoming much more complex. Our team of property professionals has extensive knowledge and experience of this. We keep up to date with these developments and also with the continually changing legislation that surrounds buildings, which not only applies during their design stages, but also during their use. This enables us to deal with all property issues and give correct advice to our clients, design and deliver planned maintenance programmes correctly and undertake the majority of projects in house.
Our Project Management service delivers a wide range of projects to both public sector clients and private clients and includes:
house extensions and planning permissions
outline and/or detailed consent for residential development
commercial developments and extensions
refurbishments
feasibility studies on land and buildings
condition and suitability surveys
rewires
replacement heating systems
On the maintenance side to help and support our clients we offer three service plans (Gold, Silver & Bronze) which encompass the majority of the services that our clients need, in order to maintain their buildings. In the past our clients have found these plans to be a more cost effective way of buying in professional services. They also help to ensure that the buildings are maintained correctly and all alterations are carried out to a good standard. Depending on the level chosen the following benefits can also be realised.
Clients will be included in contracts that include other properties. This will offer cost savings achieved from economies of scale.
All works including maintenance activities is specified in accordance with up to date legislation. The liability for the design stops with property and building design.
We obtain all necessary planning and building regulation approvals on our client's behalf.
We take over the day to day worries of dealing with repairs, contractors, market testing, ensuring best value, compliance with legislation, standing orders and financial regulations on our client's behalf.
We operate a help desk and emergency out of hour's services that will be accessible 24 hours a day, 365 days a year.
All of the contractors that we appoint to work at our client's properties will be pre-qualified to ensure they are competent to carry out the works, which we are requesting them to do.
Based on risk, contractors are DBS (disclosure and barring service) checked.
We have in place contractual arrangements to ensure that contractors attend to response maintenance works within agreed response times.
We include key performance indicators in our contracts and framework agreements, which assist in delivering the service within the specified terms and drive down unnecessary costs.
We give our clients access to our Asset Management Database (P2) which we are continually developing. This system holds real time data. This enables our clients to monitor all works orders placed from the moment they are raised to their completion. Clients are able to view information relating to their property including building maintenance schedules, financial information and all certification received following the inspection and the servicing of equipment at their site
On the larger contracts we are able to encourage the contractors appointed to employ local people, including the taking on of apprentices. We also encourage the taking on of local students for work experience.
Our clients receive regular newsletters keeping them updated on what is happening regarding building related issues, contracts and contractors performance.
A yearly reminder on what services are available to our clients to encourage maximum usage of the plans entered into.
For more information about our range of service plans and packages read our information leaflet.
Why choose us?
We have been delivering building related services since 1998, offering a wide range of services using our own internal multi discipline team, consisting of Architects, Building Surveyors, Quantity Surveyors, Project Managers, Electrical Engineers and Mechanical Engineers.
This team has considerable knowledge and experience of commercial buildings, community buildings, libraries, leisure centres and schools. We will work closely with you to ensure your requirements are translated into an affordable building which meets your needs.
Charges
Charges are dependent on the level of support required – quotations are provided on request.
Get a quote
Customer feedback
"The transition of building services from Shropshire to Telford & Wrekin Council has been extremely smooth. We have been impressed with the urgency and efficiency that contractors have arrived on site to deal with an issue. In terms of regular, routine maintenance, our Site Manager is always aware of when a contractor is due on site, something that wasn't always apparent before. The Priory School are pleased with the service provided to date and the customer service has been first class throughout".
Duncan Wright, Priory School, Shrewsbury, Senior Finance Officer.