You are here:
Home
| Agresso Financial Management System and Support
Agresso Financial Management System and Support
Need to monitor and review your financial data?
Looking for the right tools to manage your finances well?
Want access to real-time data online?
We can help...
Agresso Financial Management System and Support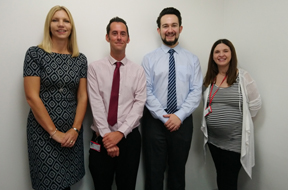 Agresso is Telford & Wrekin Council's financial management system and is a powerful, flexible and fully integrated system which enables every aspect of your school or academy accounts to be held in one place.
It gives you the tools to manage your own finances, including easy and comprehensive reporting at your fingertips. From budgetary management and control to electronic authorisation and reporting, Agresso helps education establishments achieve great things when it comes to accounts. The system consists of:
financials

general ledger with commitment accounting
purchase ledger and full purchase to pay solutions - for placing orders and paying suppliers
sales ledger with sales invoicing and billing
planner for budgeting and forecasting

reporting

real-time information available online
drill down functionality from totals
financial reports for regulatory bodies
flexible and customizable management reports

workflow

automated electronic workflow processes allowing online approval
streamlined paperless processes

documents

in-built document management
ability to view all invoices from within Agresso.
What we offer
A dedicated, professional support team who are available Monday - Friday 8.30am-5.00pm to assist with queries and provide advice.
System and security back-ups to give you peace of mind.
A comprehensive training programme for all users and regular update training.
Why choose us?
We offer a professional, dedicated support team who will assist with reports to meet school reporting requirements including consistent financial reporting and capitation.
The system is available to users 24/7.
The Agresso Support Team liaise regularly with the Telford & Wrekin Schools Finance Team to ensure the needs of schools are met.
The system is continually reviewed and developed.
If the school chooses to use the Council's appointed bank then the bank account will be managed as part of this service.
The system will account for VAT on expenditure and income.
All processes are subject to and in accordance with the Council's internal Audit requirements.
Charges
Charges are dependent on the level of support required – quotations can be provided on request.
Get a quote
Customer feedback

"The Agresso Support team was awarded a Silver customer service award for quality support services."