You are here:
Home
| Occupational Health
Occupational Health
Help and support to maintain the health and wellbeing of your employees
Help and advice to keep employees with health issues at work
We can help...
Occupational Health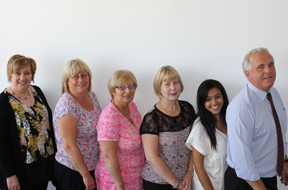 We're here to help you ensure that your school provides a healthy and safe working environment by the provision of advice and guidance to enable your employees to maximise their attendance.
Pragmatic occupational health advice can assist you to ensure the health of employees, and others, is protected whilst at work.
The following occupational health services are offered:
pre-employment health assessments, ensuring fitness for role
advice on health problems affecting performance and/or attendance at work (via management referral)
advice on the interaction between health and work and how individual situations might be managed
advice on rehabilitation/return to work following a period of sickness absence
medical advice on ill health retirements
assistance with carrying out specific statutory risk assessments for individuals where there is a health-related component
advice on adjustments that could be made to allow people with disabilities to commence or continue in employment
input to occupational health needs assessments for service areas.
Why choose us?
We provide:
services provided by our own Occupational Health Advisors and, where necessary, an Occupational Health Physician
employee counselling is provided by an independent counselling team
a bespoke flexible response that offers practical advice at a price that won't break the bank.
Charges
Charges are dependent on the level of support required – quotations can be provided on request.
Get a quote
Customer feedback

"Awaiting feedback."