You are here:
Home
| Meet the trainers
Meet the trainers
Steve Carter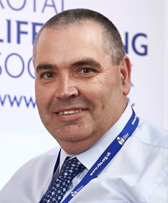 I have been employed by Telford & Wrekin Council since 1997 and during this time I have gained substantial experience working across a number of leisure sites. Starting as a casual Lifeguard in 1997, becoming contracted in 1999 in the role of Senior Leisure Assistant and through career progression to Duty Officer, National Pool Lifeguard Qualification (NPLQ) Trainer Assessor/Duty Manager, Assistant Manager and becoming site manager of Newport Swimming Pool in 2008.
In 1999 I qualified as an Royal Lifesaving Society (RLSS) UK Trainer Assessor. Training new and existing lifeguards for over 16 years across 4 swimming pool sites.
Delivering ongoing training and courses I have developed my skills to be confident in the delivery of presentations and practical sessions, supporting of candidates and being able to work to the strengths of learners.
In 2013 I received the Telford & Wrekin Council Corporate Health and Safety Award for Achievement in improving health and safety standards.
In 2015 I was recognised as Trainer Assessor of the year by IQL UK. The judges were impressed with my dedication to delivering lifesaving training, both at Wellington Civic & Leisure Centre and across the region. The high standards of training helped equip two members of staff with the skills needed to save the life of a customer in 2014.
Dudley Evans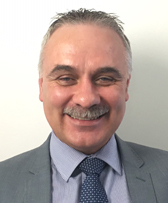 I joined the Parachute Regiment directly from school. I completed an intensive 6 week medic's course and was fully qualified to work in a field hospital, and also worked in the battalion medic room when as and when required. In 1990 I was called up to cover the ambulance strike in north London.
On leaving the Army I was fortunate to be employed by Telford & Wrekin Council, joining the Arts & Entertainments team at Oakengates Theatre.
I have held a number of positions:- Steward, Barman to Bar Manager, Duty Officer, Stock Auditor, NVQ Assessor and finally my present roll Health & Safety/Training Officer for the Catering team.
I have been the Health & Safety Officer for the catering department since 1998 and immediately became involved in training. I completed my teaching qualification in 2008 and hold a D32 & D33 assessor's qualification. I have a vast number of qualifications and have attended a number of courses at Southampton University.
Samantha Jones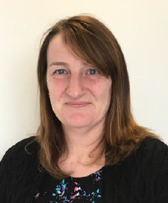 I have been working within the Catering Industry since leaving school. I have worked in various catering establishments from staff catering to corporate dinning. My career progressed from a working chef to Hotel services manager leading on to Facilities Management as Hard and Soft Services Facilities Manager.
Training has been attached to my job roles and I have worked with many students assessing to help them achieve NVQ Qualifications.
I hold a CIEH level 4 in Food Hygiene and Level 3 in First Aid, and an up to date Teaching Certificate.
Within my current job role I manage.